Who we are:




An elite full-service agency



Expert real estate advice


Regular, open, honest communication


Effective handling of your sale or purchase


F

riendly, professional and attentive service




We are a full-service real estate brokerage. That means we do everything possible to get a house sold! From a full-time staff that includes technology experts, copywriters and an in-house design and marketing team—we've got you covered. Clayton Nash is rooted in the tradition of personal touch business, but we 're truly modernist at heart. With a commitment to everything forward thinking, fast moving and results oriented, we treat every client and their property, with enthusiasm and care. We steadily hold ourselves to the highest of standards – you can too.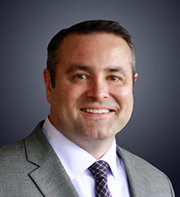 Peter Lupus (Founder - CEO) Peter Lupus is the visionary founder and CEO of Clayton Nash Real Estate. Lupus brings more than 20 years of business experience to Clayton Nash Real Estate. Working with companies such as NASA, Coca-Cola, British Telecom, Infonet, British Petroleum, Yahoo and many others. Lupus also brings experience establishing companies in foreign markets such as Monavie, VitaMist, KareMore International and Pinnacle International. Peter has extensive experience in Real Estate marketing and has held an associate brokers license for the past seven years.

Testimonials
" When I bought my house I was very fortunate to find Jonathan Gallo. I was treated with professionalism and I am 100% satisfied. Thanks Wealth Lux International Realty Team! Cuando compré mi casa, fuí muy afortunado en encontrar a Jonathan Gallo. Fui tratado con profesionalismo y estoy 100% satisfecho. ¡Gracias Wealth Lux International Realty Team! "
- Rudy Murcianys
" Jonathan was very courteous, knowledgeable, and effective. He was great at communicating throughout the entire process. However, I definitely have to say I was impressed with how efficient he was with helping us lease our home. The entire process was complete in less than 4 weeks. I would highly recommend Jonathan Gallo for any family looking for a good realtor that can deliver results quickly. He was a pleasure to work with and we will definitely keep him in mind whenever our contract is up for renewal. "
- Canadian St
" "She stays on top of everything in our community. I've been living here for 5 years and have to say that Shara is persistent, caring and genuine. She brought my family cookies as a nice gesture (they were really good too lol). She keeps us informed with our community market. If and when I decide to sell Shara will be my go to. She is a true professional and such a sweet person." "
- Tina N.
" "The service and personal attention we received from your team was exceptional and unexpected from a Realtor! You are truly a high-caliber team. Your knowledge of the local market and Randy's crunching of data helped us in our search for our home. After patiently going through MANY listings and viewings with us, you made sure we got the best value purchase for our new home!" "
- Sam S.
" "Our lives are so busy with work/school/family, I needed an expert to handle the delicate details of selling my house. Lenore and her team stepped up and provided excellent customer service and market knowledge. My calls and emails were always returned timely. Her approach is forward and backed up with market research. She is a trustworthy professional with a plan to deliver! The best!" "
- Naomi T.
" The Gayden Team was very helpful in finding me a place to live in Houston. They were very patient with me and took time to show me houses around the area I wanted. They were very flexible in accomodating my requests for particular schedules. I have recommended they to my other colleagues as well. "
- -Deepak A.
" "Lenore and Randy are a power team who help their clients find exactly what they are looking for. We were lucky to be able to work with them on the recent purchase of our home. They complement each other in a way that benefits the client. I recommend if you are ever buying or selling, you call Lenore Smith Realty Group. We did and we are now the happiest of home owners." "
- Josh &Alyssa
" "Great Realtor! Does exactly what she says she will do. This was my first time working with Shara over at Clayton Nash Real Estate and it for sure won't be the last. Sold my home quick. No complaints from me! Thanks Shara!" "
- Christopher
" Shara was very patient with me as the decision to make transition. She was A listen ear and was always reassuring that things would work out. This was comforting and I am most appreciative to her for all she did, going over and beyond to help in this delicate matter. "
- Helen P.
" Shara made this transaction so easy and worried free.We where in a time crunch to sell this house and Shara came thru. House was sold with no issue.One word can describe Shara " AWESOME ". "
- Dora Rodriguez
" Lenore was recommended by a friend of my 86 year old aunt to list her house. She quickly had the house appraised and listed; a cash offer came in the same day the sign went up and the house ended up selling for 10,000 Dollars over the list price. Lenore was amazing. she arranged for an estate sell and a resale shop to pickup the things the estate sell company did not want. Lenore made moving after living in the house for 58 years very easy for my aunt. Lenore went above and beyond the duties of a realtor. "
- Lynn S
" "I'D RECOMMEND JUST ABOUT ANYONE WHO'S SERIOUS ABOUT BUYING OR SELLING A HOME TO HOUSE AND LEVEL GROUP AT CLAYTON NASH REAL ESTATE. I'VE BEEN SPEAKING WITH SHARA ABOUT A PROPERTY THAT I PLAN ON LISTING WITH HER IN THE SUMMER MONTHS AND SHE'S VERY INFORMATIVE AND I LOVE HER APPROACH WHEN IT COMES TO MARKETING...HOUSE AND LEVEL AND CLAYTON NASH ARE DEFINITELY NOT YOUR COOKIE CUTTER REAL ESTATE COMPANY." "
- Priyanka
" Great realtor; very knowledgeable; explained the process very thoroughly; promptly addressed any questions and concerns I had; always available; kept me sane through the process. My only recommendation- tougher negotiations (they say shoot for the moon and even if you miss you'll land on a star). Thank you!! I'm loving my new home!! "
- Fern Creek Drive
" Steve Whitman was absolutely wonderful beginning to end! I just bought my first home and he took his time to make sure I got the home that I was looking for. He was always honest! if I liked a horse that he was unsure of he didn't hesitate to voice his opinion showing me that this is more than a paycheck to him! He really cares about his clients and made me feel very comfortable and confident during the whole process! I will definitely recommend Steve Whitman and Home Team of America to anyone and everyone I can! Thanks again Steve!!! "
- Melody Ln
" "Regardless of whether you are buying or selling, I would highly recommend Lenore and Randy Smith to help you in this life changing move. We could not have asked for a better Realtor to guide us through the process." "
- Steve L.
" We had an amazing experience with The Gayden Team. They were there to answer all of our questions and all of our needs. We found a great home thanks to them. "
- ​-Giza B.
" "Shara made the process of buying a house stress free and comfortable. She has such good energy, is professional, thorough, and considerate. So glad to have been referred to her!" "
- Wilhemina Gonzalez
" "Great business minded person that I have the pleasure with!!!" "
- Nikki Nguyen
" Lenore was our agent when we first bought our house in Sugar Land and was our agent when we recently sold it. She knows the area well and clearly understands the nuances of real estate. She always got back to us quickly whenever we had questions or needed to reach her. She walked us through each and every part of the process so we had a clear understanding of what to expect. Texas real estate regulations recently changed so she was able to help us understand what that all meant to us. She did a great job negotiating on our behalf!! I would highly recommend Lenore! "
- Barbara S.
" The Gayden Team was incredibly friendly and knowledgeable. They were always very quick to respond and made us feel like their only client. They were supper supportive and always willing to put in the extra effort. We were beyond happy with their work and their work ethics. We will be referring all of our friends to them. This was the best experience ever! In a market like this, we were ably to get the house of our choice all because of their hard work. "
- -May & Darren
" I just want to say a few words about Tony D'Amato of Clayton Nash Real Estate and the selling of my home in Scottsdale, AZ. Tony explained everything in great detail and was always available on the phone or in person when I contacted him. What I thought were "big problems" simply melted down into small items easily solved. Tony and his team also went further above and beyond by reaching out to consignment stores in the area to help me sell my furnishings. My house sold within 2 weeks and at a price everyone agreed upon, not to mention it was a Cash Sale! To sum it up, Tony and his team made one of the most stressful times in my life go very smoothly. I can't thank you and your team enough! "
- Kelly Thomas
" Steven went above and beyond and exceeded all my expectations in the home-buying experience. I will definately be recommending him to friends and family in the future. He is truly a pro's pro! "
- Stone Spring Ln
" The Gayden Team was amazing. They were outstanding throughout my buying experience. I have a very busy work schedule and they always made me feel like I was at the top of his list. I would highly recommend them to anyone searching for a home. Im very happy. "
- -Joe K.
" "ALWAYS A TOP CHOICE! WHEN SELECTING A REALTOR TO HELP YOU BUY OR SELL A HOUSE, YOU OBVIOUSLY WANT A PROFESSIONAL BUT WORKING WITH SHARA (TEAM LEAD OF HOUSE AND LEVEL) AND CLAYTON NASH YOU TRULY FEEL LIKE A PART OF THEIR FAMILY AND THAT'S THE THING THAT ME AND MY WIFE APPRECIATED THE MOST. WHEN IT COMES OUR LIST OF PREFERRED PROFESSIONALS THIS COMPANY HAS 'REAL ESTATE' HANDS DOWN! WE WERE INTERESTED IN SELLING ONE OF OUR TOWNHOMES IN THE GALLERIA AREA AND THE MARKETING THAT WE WERE SHOWN HAD SUCH A DIFFERENT APPROACH. SAME QUALITY STRATEGIES BUT THEY PUT THEIR OWN SPIN ON IT. THEY'RE VERY BIG ON TECHNOLOGY WHICH IS WHAT I LIKED THE MOST (SEEMS LIKE A LOT OF OTHER COMPANIES THAT I SPOKE WITH, SAY THAT THEY TOO ARE BIG ON TECHNOLOGY BUT JUST SEEMED REALLY GENERIC). CUSTOM MARKETING, TAILORED TO THE TYPE OF PROPERTY YOU'RE TRYING TO SELL. DEFINITELY MY GO TO AND THEY HAVE AWESOME COMMUNICATION. YOU'LL NEVER BE STUCK WORRYING "WHAT'S GOING ON WITH MY LISTING". "
- Kindu
" "Lenore was absolutely fantastic. We have worked with Lenore since 2006, when we purchased our home in Richmond, TX. She has always been available through the years to answer questions about the housing market in the area. After Hurricane Harvey, she went above and beyond our expectations when she made her way to our house to check on its safety. Since we are selling our home in Texas from our current home in Colorado, we are extremely thankful for all the support that Lenore provided during the entire process." "
- Ron & Rose
" The Gayden Team kept us informed on what needed to be done to help us buy a home, Very easy to work with, always there when we need it. I wish to thank you and your team for the professional service you gave us! I am also referring a friend from work to you guys! Thanks! "
- -Alba G.
" (Via Yelp/Facebook/Zillow) Amazing in every way! So knowledgeable, personable, reliable, and fun to work with! They took all the stress out of selling my first home and I felt very comfortable letting them handle to process. They answered every question and concern I had and I will 100% use them again. I recommend them to anyone looking to buy or sell a home in the valley! Thanks for everything Melanie and Preston! "
- Kate Stuart
" "Shara is very knowledgeable and determined to giving you the best experience possible. No task is too great or too small when it comes to satisfying a client's needs. Most of all she gets results without sacrificing her integrity." "
- Daniel K.
" I am absolutely thankful for Shara and all of her hard work! She work effortlessly to ensure that I received the most for my home. She stayed in contact throughout the transaction, kept me updated, did an awesome job at marketing and was so thoughtful given my schedule. I would refer Shara to any one. I wanted the most for the home in the quickest amount of time and Shara did just that. Thanks again for every thing! "
- O. Bragg
" I recommend The Gayden Team to anyone who is looking to buy or sell a home. They were very professional and answered all my questions when I had them. Everyone I spoke to was very knowledgable and polite. I will definitely use them in the future for my next transaction. Thank you guys! "
- -David L.
" "Shara Kelly's level of professional excellence is second to none. Her knowledge, experience and relentless commitment to provide world class service along with her personal drive to gain the desired results are the intangibles that set her apart from others in her field. I highly recommend that you consult with Shara Kelly for your real estate needs." "
- Byron Woods
" There is only one word to describe Shara Kelly and that word is Awesome!!!!!!!!!!!!!!!!!!!!!!!!!!!!!!!!!!!!!!!! "
- Fernando Gomez
" "Wow, what a fantastic lady and realtor. 3 days.....count them 3......and we had a full price offer. This is the second home that Lenore has sold for us, and we would use her again....without hesitation." "
- Lynn & Jim
" "Shara is an amazing real estate agent, not only that she's a specialist. I know from my experience is that she makes her clients a priority and has wonderful communication skills. She kept in touch with me throughout the entire process and made sure that I knew exactly what was going on. If you want a specialist and not just an agent, contact Shara." "
- Paul C.
" Wealth Lux International brings exceptional services to their clients and venders across the board. I'm honored to have worked with them and the professionalism that they bring "
- Stephanie Fry
Previous
Next